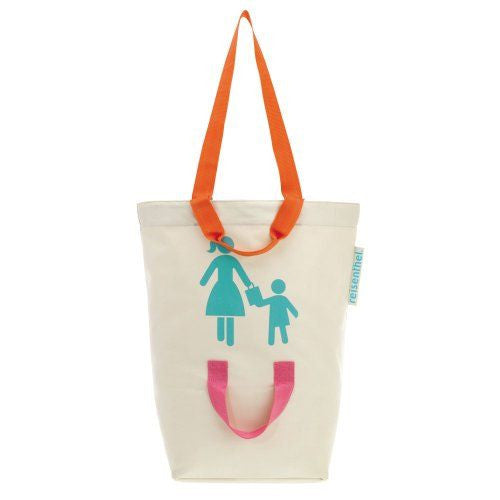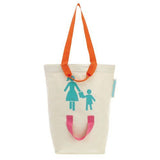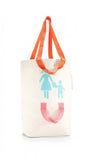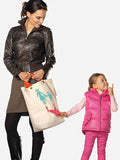 Reisenthel Motherchild Bag
Shopping or traveling with kids can be a handful. Give them a reason to stay close with the clever and stylish Mother-Child Bag by Reisenthel. Dual handles in both long and short lengths make it versatile - carry it in your hand or over your shoulder. The kid handle near the bottom of the bag gives your little ones a special place to hold onto Mama in public places.
Made with durable polyester, this bag's reinforced, square bottom means it will stand up to all your family's outings. Not just for shopping, it makes a wonderful beach or farmer's market tote, and is an ideal carry-on bag for airplane trips. You can pack it with snacks, books, toys, wallet, glasses, cellphone, change of clothing, water bottles, AND provide a safe and fun way for little ones to stay close in crowds. Love this bag!
Long & short handles - carry over shoulder or by hand
100% polyester. Bags feel like cotton canvas, but hold up to abuse better and wipe clean more easily.
Large zipper pocket inside - perfect for keys, wallets & grocery lists
Built-in cell phone holder keeps phone from getting lost in bag
Reinforced square bottom for extra stability.
Colorful design features adorable mother-and-child graphic,
Manufactured with fair wage/fair labor practices.
Dimensions: 17.3 x 17.1 x 7.9 inches
Care Instructions: spot clean with a wet sponge and clear water only. Do not machine wash.