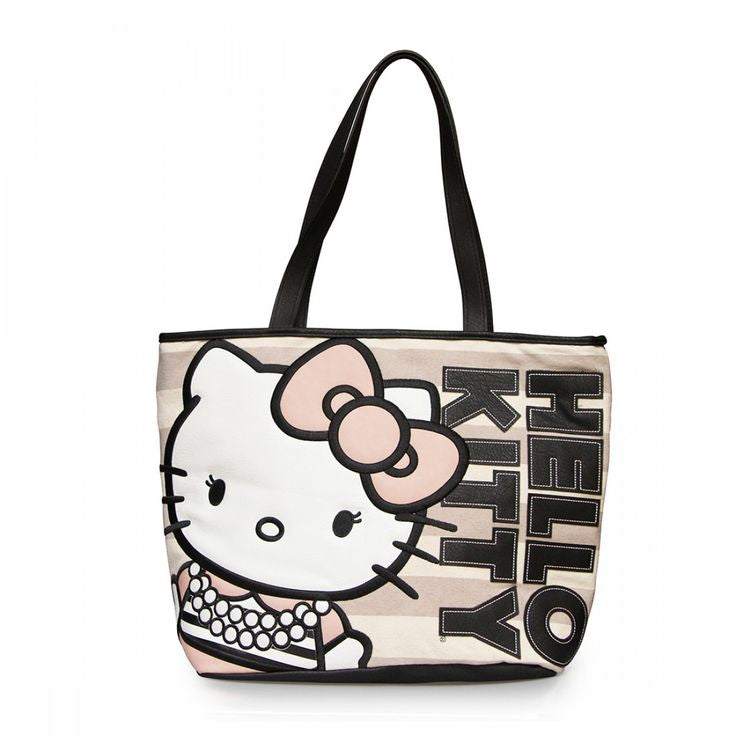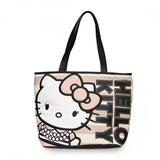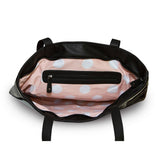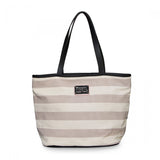 Loungefly Hello Kitty Pearls/Stripe Tote
Hello Kitty/Loungefly Licensed Natural Canvas Tote with Printed and Embroidered Applique Details
Size: W: 18" X H: 13" X D: 7.25"
About Loungefly
Loungefly is a small team of people who work like crazy to design and sell unique yet affordable bags, accessories, and t-shirts. Well known for our skull print totes and wallets, we have also grown to include a wide selection of licensed accessories including Disney, Hello Kitty, My Little Pony, Paul Frank, Crowded Teeth, Peanuts, and more.

Started in a small warehouse in 1998, Loungefly has become a premiere contemporary accessory company constantly striving to be cutting edge and creative. Based in sunny Southern California, Loungefly is available in specialty stores and boutiques nation-wide.