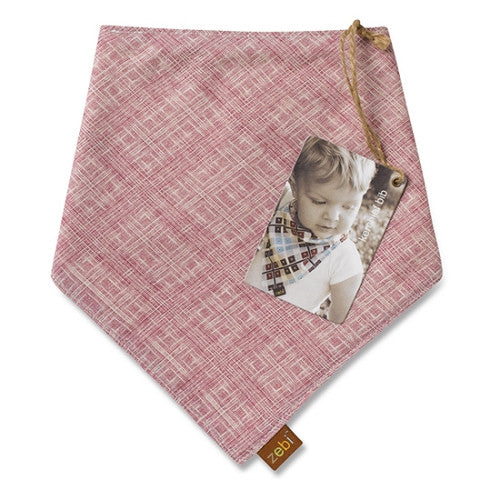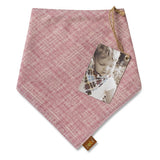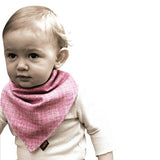 [Zebi Baby] Pink Crosshatch Kerchief Bib
These bibs are truly stylish and utilitarian, perfect for absorbing all that dribble! Can also function as a scarf on a cold day!

Three layer design is made of soft, absorbent cotton with an adjustable pearl snap closure.

One size fits most babies and toddlers.
About Zebi Baby
Zebi Baby is an expression of life, beauty and individuality. Fusing modern and vintage design with high quality, sustainable materials, the Zebi Baby collection provides a truly unique array of products for the gift and apparel industry.

Born of a desire to fuse her passion for business and design, Zebi Baby was founded by Stacy Phillips in 2006. Educated at Stanford University with a Bachelor of Arts in Economics and inspired by her three children, Stacy brings an entrepreneurial spirit and natural fashion sense to Zebi Baby.

All Zebi Baby fabrics are exclusive designs by Stacy Phillips and are both GOTS Certified as well as Oeko-Tex 100 Standard Certified.