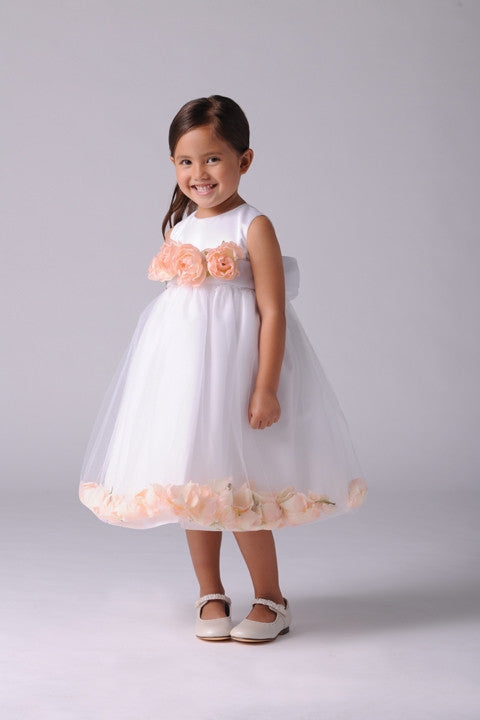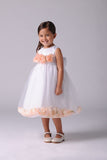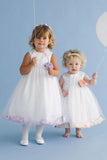 Us Angels Flower Girl Dress
With its tulle skirt and sleeveless silhouette, The Petal Dress is almost as lovely as the flower girl herself.
*flowers not available
Length: Tea
Sleevless Dress with Tulle Skirt
About Us Angels
Welcome to Us Angels, designers of one-of-a-kind special occasion dresses for flower girls, first communion and other special events.
How It All Began
In 1998, after years of experience in the fashion industry, friends Miriam Jacob and Norma Sawdy combined their expertise to form an inventive company producing the highest quality children's wear for special occasions. The company that started as Little Angels Born in The USA, has grown into the renowned Us Angels of today - a trendsetting, leading line of special occasion dresses and accessories for children.
Our Product Line
Special Occasion Dresses: Us Angels has been a part of thousands of young girls' special events by providing beautiful dresses for every occasion including Flower Girl, First Communion, Christening, and Parties. From our famous petal dress to our beautiful holiday collection and most recently the introduction of our Blush collection, our designs offer youthful simplicity with classic styling and unique details. Our affordable dresses are offered in a range of sizes, from adorable infant and toddler to sizes 4-16.
Accessories: We offer a detailed line of accessories designed to add extra flair to every girl's special day. Our complete line of headpieces and gloves are a perfect match to our one-of-a-kind dresses.
Our Promise
We take pride in knowing that our outstanding customer service, quick deliveries, affordable prices, and elegant designs have established our unprecedented success in the bridal and children's wear industry. As we forge into the future, our premium collections will continue to offer the highest level of service, quality and value.