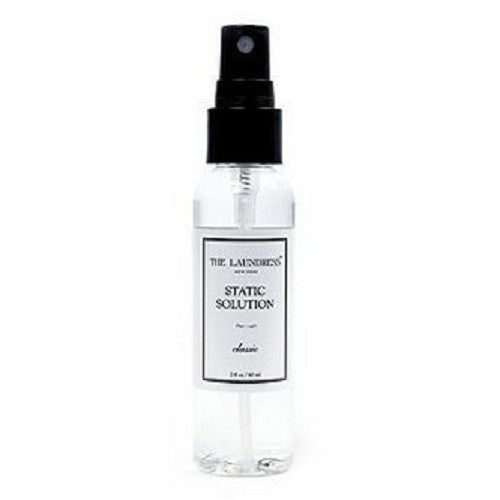 [The Laundress] Static spray
We know how embarrassing a static moment can be. The Laundress Static Solution is a non-aerosol and non-toxic solution to combat those moments. A necessary product to carry at all times.
The Laundress product collection was created to make a luxurious experience out of necessary domestic chores
Made with organic materials, renewable resources, and uses a plant base not a petroleum base like most grocery store brands
Dye, Sulfate, Phosphate, Chlorine, and bleach Free
100% biodegradable and Animal Cruelty Free
The Classic scent combines Sweet musk with citrus, ylang ylang and patchouli undertones.