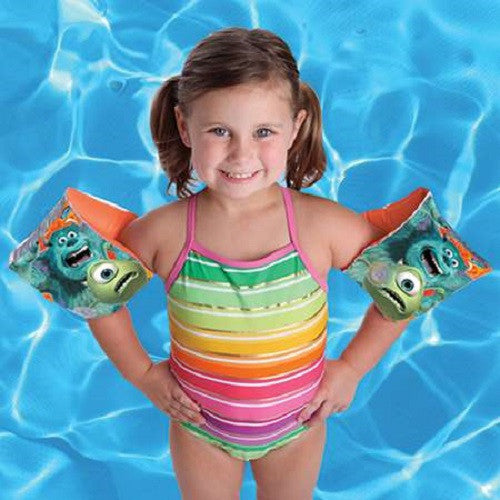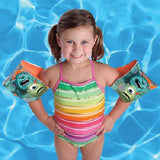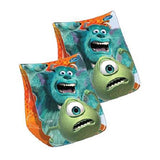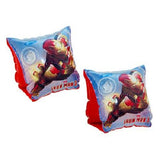 [Swimways] Disney and Marbel 3-D swimmies
Disney and Marvel 3-D Swimmies arm floats from SwimWays bring your favorite characters to life!
Two-layered 3-D graphics tell the story of Disney Princess, Spider-Man, Iron Man, and Monsters, Inc.
Features dual air chambers and safety valves for added security.
A fun and engaging pool toy for kids!
Ages: 3-5
About SwimWays
SwimWays takes fun to the next level! Our products are designed for water lovers, by water lovers. We offer products for your entire family - even the dog! We want the pool to be where your family and friends can splash, relax and be together.
We know that some of the best times with your family are in the pool one of the few places where you can completely disconnect from real life; it s like a mini-vacation! Mom and dad play with the kids, kids play with their friends, and most importantly people focus on each other. No computers, smartphones, tablets or TVs!
At SwimWays we provide your water family with water toys, pool floats, pool games, swim training gear, pool decorations and more, turning an ordinary day into a water-full day. Products you may already be aware of include our Spring Float pool float line, Aquaria foam pool floats, Toypedo dive toys, Sea Squirts swim vests and life jackets, Rainbow Reef swimming fish toys, and Flood Force water soakers. Our partnership with Disney, MARVEL, and Star Wars brings you pool toys and floats featuring kid-favorite characters from the hottest movies and series.