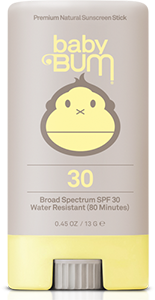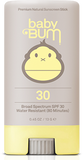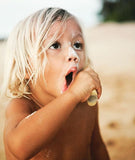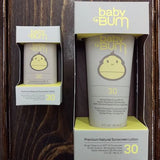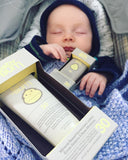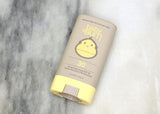 Sun Bum SPF 30 Baby Bum Premium Natural Stick
A baby's skin is very different, so we made a different kind of sunscreen for them. Babies have a lot thinner skin and their body's natural protection system is still developing, so extra special care and consideration must go into protecting them from the damaging effects of the sun. That's why we developed a premium naturally sourced sunscreen for our kids and friends with super sensitive skin. This is the cleanest, most natural protection me make.
UVA / UVB Broad Spectrum Protection
Water Resistant / 80 Minutes
Made in Australia
About Sun Bum
We're a small company in Cocoa Beach, Florida that started making products for our friends and family. We don't use focus groups, make decisions in a boardroom, hide ingredients or make bogus claims. We're just a group of friends who know what works and what doesn't and we're happy to share it with you.