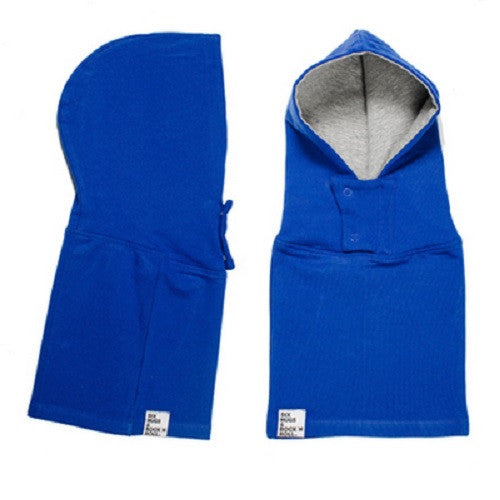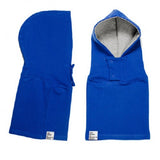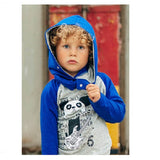 [Six hugs & rock'n roll] blue hoodie hat
Six Hugs & Rock 'n' Roll blue hoodie hat in soft cotton
Also available in grey
size: 3to6years

Made in Belgium
About Six Hugs & Rock 'n Roll
Six Hugs & Rock n' Roll is a Belgian brand with a contemporary view on today s range of kids clothing and accessories. Known for it s baggy pants, graphic shirts and comfy sweaters, the brand is inspired by music, street art and graphic design, what results into primarily unisex clothing for little rebels up to 14 years old
From the start we made the choice to work with organic yarns and recycled materials, with this we promise you quality with respect for nature.
Annechien Smolders, master in graphic design, created the brand in 2012 with the idea to make cute products with a great dose of Rock n' Roll. Today, a lot of big brothers, sisters and even moms & dads wished they would still fit in our biggest size.
The name says it all it s all about the attitude!