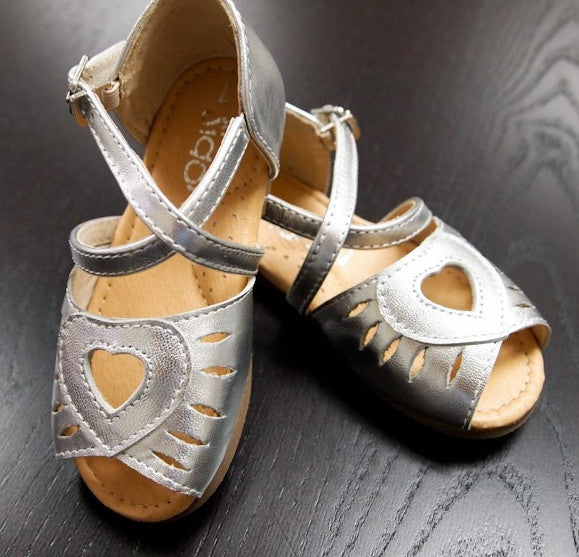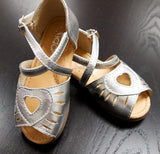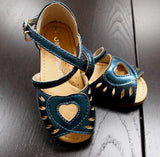 Siaomimi sweetheart sandal
Sweet heart leather sandal from Siaomimi
come with easy slide in buckle leather straps
made of the softest leather
beautiful metalic color navy and silver available
About Siaomimi
Siaomimi was created by Hilda Yim. Hilda was graduated from Parsons School of Design in 1992. She had worked for Anna Sui and DKNY before she decided to move back to Hong Kong.

In 2006, Hilda gave birth to her daughter, Charisse, who had a nickname 'Siaomimi. Siaomimi was given by her first Chinese nanny who couldn t pronounce Charisse properly. Everyone loved the sound of Siaomimi and had been calling her that ever since.
Hilda became so inspired by the whole experience and she couldn t wait to start designing childrenswear. Her collection reveals the quality of children s innocence and simplicity, but yet with strong individual character. All the prints are inspired by her childhood memories and are exclusively hand blocked printed for the collection. She also loves creating nice subtle details in her designs, like applying handmade or crafty work. Quality is also very important to the collection, only the finest cotton or cotton wool are being used.

The collection is being sold in over 100 stores all over the world including U.S.A., France, Belgium, Spain, Italy, Korea and Hong Kong.