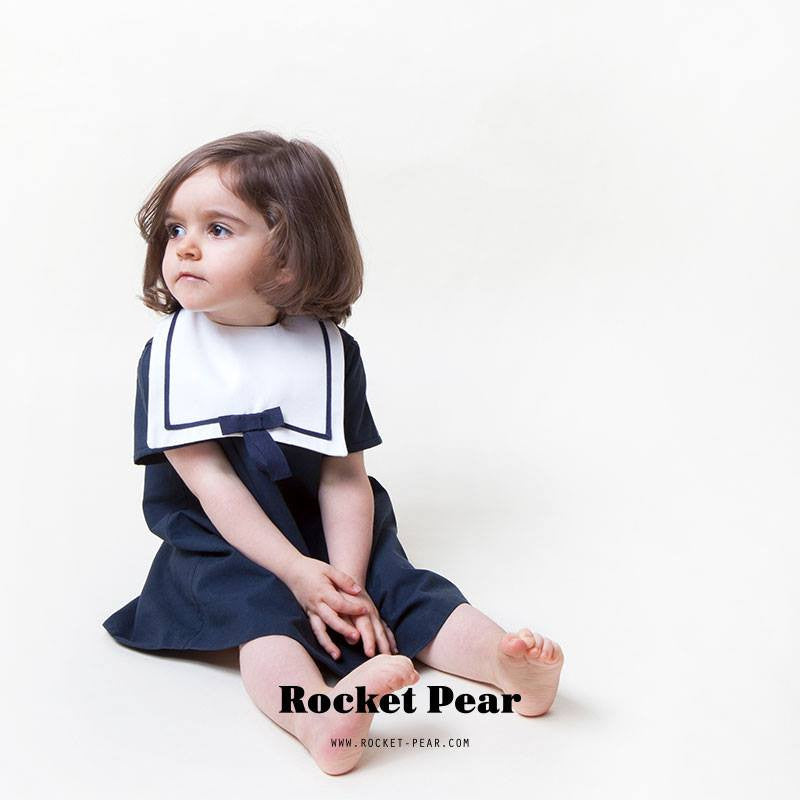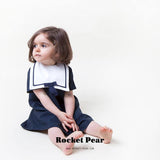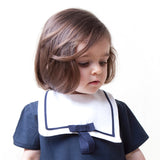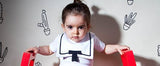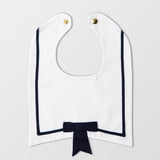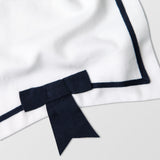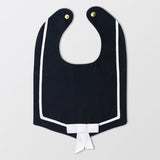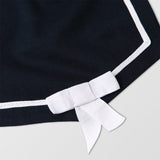 Rocket Pear sailor bib with bow tie
100% cotton navy blue twill double bib with white cotton ribbon and a bow tie appliqué
Nickel free snap fastening at the neckline.
Size: 18 x 26.5 cm
Machine wash at 30 C.
About Rocket Pear
Three friends connected to the areas of graphic design, multimedia, textiles and fashion.
A common concern with the environmental and sustainability issues that are decisive for the future of the world where their children will live.
The desire to create useful pieces with a careful aesthetic, aimed at the universe of the little ones.

Thus was born the Rocket Pear, a brand created to make a difference. The lines with which we sew our products are the reflection of what we believe in. While marking values we believe in setting a position: We are on the side of what is essential, natural, useful and timeless, against the superfluous, artificial and ephemeral. Our parts respond to concrete needs, distinguish themselves by utility and permanence, Inserted in lines marked by an aesthetic that is above the passing fashions. Our design and production process is based on principles of sustainability - from creation, modeling, dyeing or confection, all the resources are taken, thus avoiding any type of waste. We develop essential products with a focus on quality and detail. And we are always, always, on the side of comfort and safety of children. Done ... with a lot of affection.