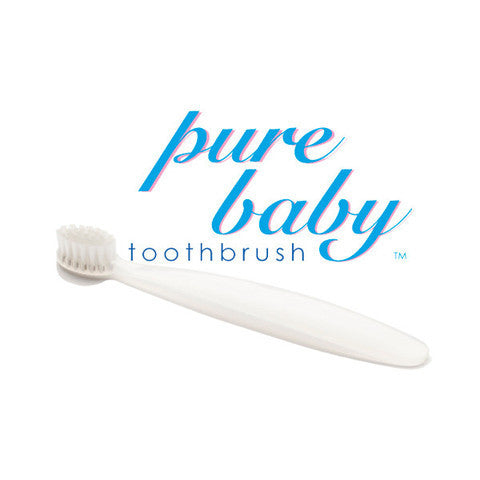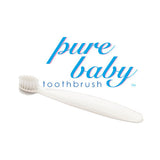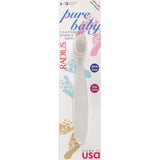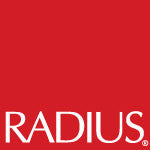 [Radius] Pure baby Toothbrush
RADIUS takes great care to make sure that we are manufacturing the best and safest products possible for you and your child. As with all other RADIUS products, the Pure Baby is completely BPA-free and is made from FDA approved plastic. There are no dangerous plasticizers used and the handle is pure polypropylene plastic that is designed to be chewed. The Pure Baby is also completely dye free, the world's first completely dye free toothbrush!
RADIUS was founded on the Caribbean island of Tortola. James O'Halloran and Kevin Foley were architects who were fascinated by the idea of a functional and enjoyable toothbrush. They were appalled at the small head, hard toothbrushes of the day. Research indicates that the major problem in oral hygiene is that of compliance -people don't use toothbrushes for long enough and tend to keep their toothbrush for too long. Dentists believe that with diligence - teeth and gums could be perfectly maintained for a lifetime.