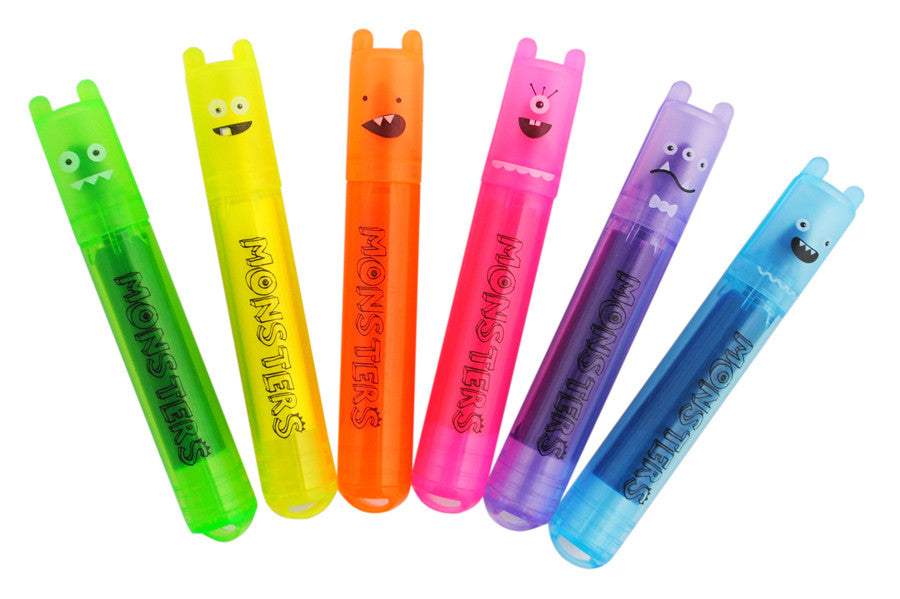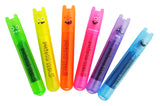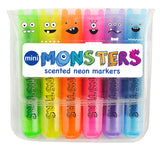 Ooly Mini Monsters Scented Markers
MONSTROUSLY SCENTED MARKERS
Pocket-sized markers with monstrously bright colors. Take your neon writing needs on the go with Mini Monsters Scented Markers. Writes with bold and bright neon colors and screams Fun with goofy monster faces. Comes in six sweet smelling scents (Melon, Banana, Orange, Strawberry, Grape and Blueberry). Markers measure 2.75 inches long.
Small Monster Shaped Markers
Neon Colors
Fruity Scents
Set of 6
About Ooly
At OOLY, we love creating products that help people of all ages smile, explore their imaginations and express themselves. For more than ten years, we ve been dreaming up all kinds of fun and functional products that inspire creativity. We re constantly thinking up new ideas. If you have one, let us know! We d love to hear from you.
Yours truly,
Ooly