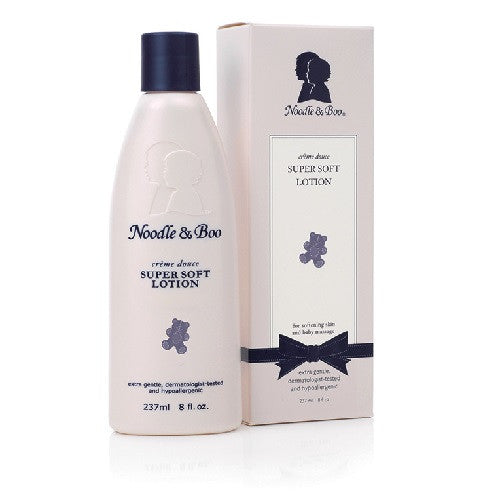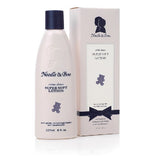 Noodle & boo Super Soft Lotion
for softening skin and baby massage
Light, silky formula leaves baby super soft and snuggly ... every mom's favorite baby lotion.
Packed with vitamins E and C, these natural antioxidants help to protect delicate skin.
Inspired by her children's need for products developed for ultra-sensitive skin, Christine Burger founded Noodle & Boo. Working with professionals who specialize in natural, holistic skin care each exclusive formula is developed to
nourish
,
replenish
and
protect
especially delicate and
sensitive skin
. The company is lovingly named after Christine's two young children, Andrew and Matthew, also known as Noodle and Boo. More recently, on a
goodwill trip to Ethiopia
, Christine met her daughter Dibora who rounds out the family perfectly.