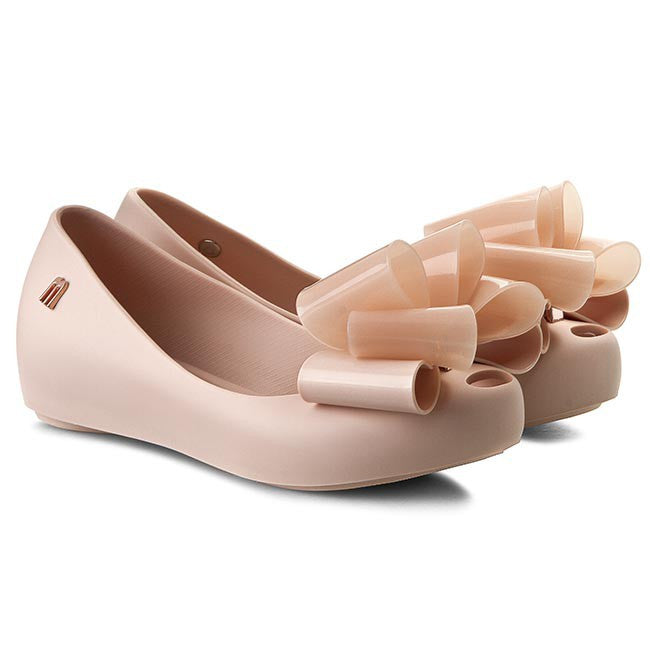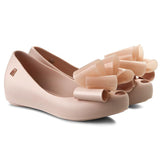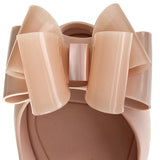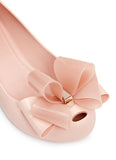 Melissa Ultragirl Sweet VII Pink Matte
The amazing big bows are always present in the Melissa Sweet flat. For this collection, the charming detail was re-designed to a modern shape without losing the classic romanticism.
About Melissa
Melissa was born in 1979, with an inspiration straight from the sea. On the feet of French Riviera fishermen we found the embryo that gave origin to the Aranha model. In little time, it catches on with Brazilians and becomes one of the most popular shoes around. In just the last decade, Melissa produced more than 32 million pairs and today is sold in more than 70 countries.

A true Melissa icon, the Aranha takes 26 seconds to make.
Melissa was the one of the first brands in the world to create collaborative collections.
In 1983, we made our first collab with icon Jean-Paul Gaultier, known for eccentric, avant-garde style.
Together with the Campana Brothers, we take brazilianness to the world: since 2004, we have created shoes together that translate Brazilian inspirations into plastic.