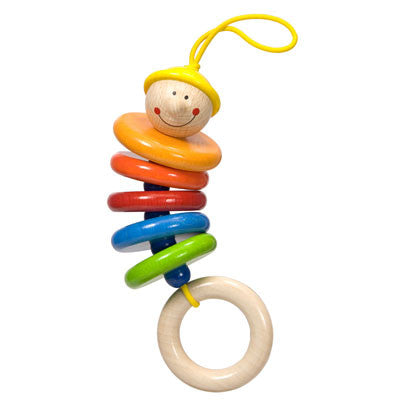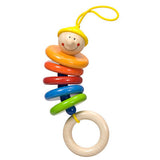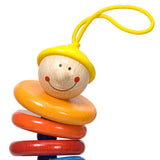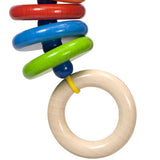 Max Grabbing Clip from Haba
Encourage those budding grasping skills with this charming woodentoy from Germany. Maxe is made of wooden disks and beads that aresecurely threaded onto a thick, yellow, elastic band. Secure him to astroller or car seat or simply give to baby. We love the gentleclacking noise the multi-colored wooden disks make when Maxe is playedwith. His little, yellow cap is also pretty cute. Made of hardwood andfinished with completely non-toxic, child-friendly paints and lacquers.
Lovingly designed and made in Germany.
L Without String 5.75" (With String 8.00") x D 1.910"

Made in Germany.
About Haba
/span>HABA USA creates toys and games that become cherished objects for children all over the world.