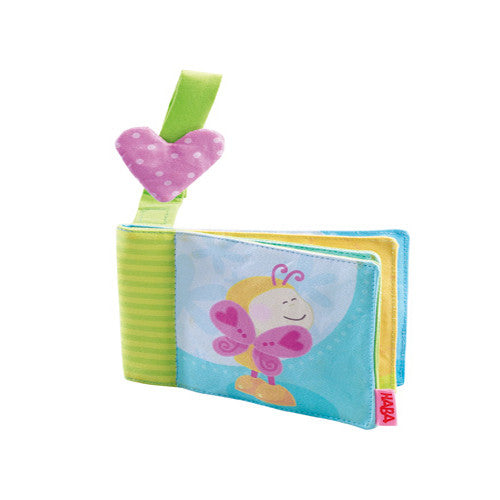 HABA Gardening Friends
Perfect as a babys first book, this portable page turner is great forinfants on the go. Made from soft cloth material, and filled withcolorful pictures and interesting textures, this book will keep babysinterest, and start him on the path to learning. The stretching Velcrohook is an especially nice touch, allowing parents to easily attach thebook to a stroller, crib, or play gym.
Made from 100% polyester. Machine wash in cool water to clean and line dry.
Designed by Jutta Neundorfer in Germany and made in China with care.
Made in China.
Babies 9 Months+
About HabaUSA
We are a wood manufacturing company known for our high-quality baby and children's toys, as well as our children's games and block sets. We view ourselves as a "single source supplier" for children. We are expanding our product portfolio beyond wood products using the same high quality standards for which we are known. Thus, HABA also offers plush toys, games and textiles, for example. Our play "inventors" and designers put great care and thought into the creation of our products. Parents themselves, they are sensitive to the needs of our children. Their ideas are transformed by the use of materials which undergo continuous controls and careful inspection. Naturally, our toys comply and often exceed safety standards! HABA products may be found in well-stocked toy stores around the globe.