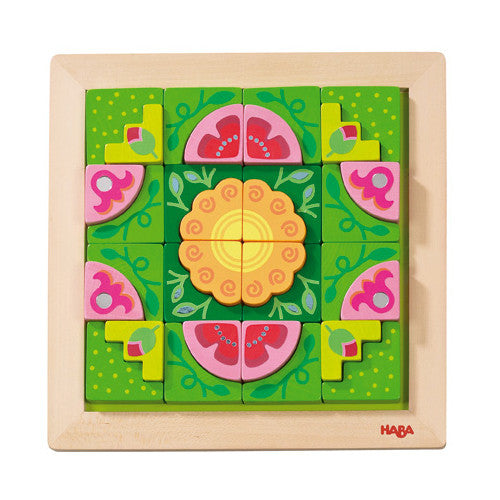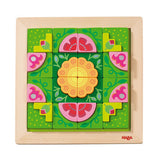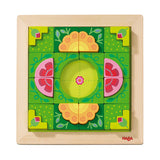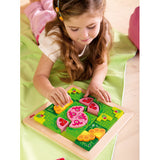 HABA Florina Arranging Game
Big, colorfulwooden pieces await a toddler's imagination. Designed by Ines Fromeltat Haba, each of the 32 beech pieces are painted with the green, red,pink and orange hues of a spring time garden. The design possibilitiesare endless! Use with or without the included wooden tray.
Lovingly designed and made in Germany. Each piece is hand-painted with a food-grade, non-toxic paint. Spot clean with slightly damp cloth to clean. Dry right away.
Made in Germany.
About HabaUSA
We are a wood manufacturing company known for our high-quality baby and children's toys, as well as our children's games and block sets. We view ourselves as a "single source supplier" for children. We are expanding our product portfolio beyond wood products using the same high quality standards for which we are known. Thus, HABA also offers plush toys, games and textiles, for example. Our play "inventors" and designers put great care and thought into the creation of our products. Parents themselves, they are sensitive to the needs of our children. Their ideas are transformed by the use of materials which undergo continuous controls and careful inspection. Naturally, our toys comply and often exceed safety standards! HABA products may be found in well-stocked toy stores around the globe.