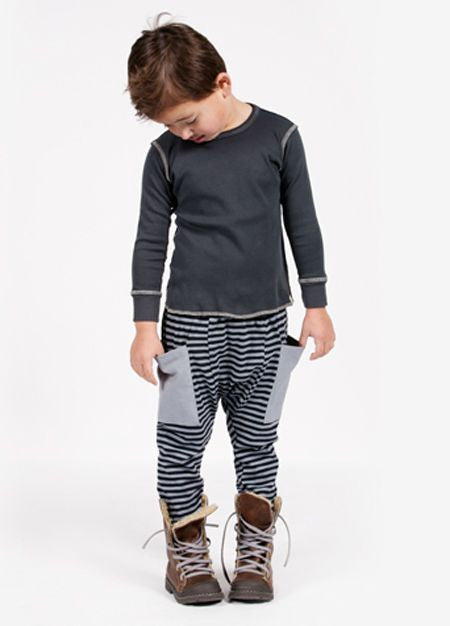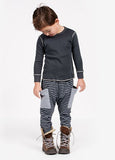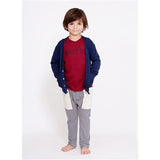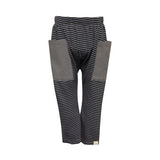 Go gently baby Stripe pants in Silver Gray
A very popular pant at Go Gently Baby! Made from an organic cotton/poly blend jersey with organic cotton woven pockets. It s the perfect little everyday pant but still manages to look cooler than an average pant. Kind of a euro style fit with slim legs and a dropped rise and elastic waist for comfort. Little boys love to fill the pockets!
Content: 50% organic cotton, 50% poly
About Go Gently Nation
Go Gently Nation is a philosophy. An idea. A way of living. A culture of sustainable thinking and simplicity.
An eco fashion brand that masters comfort and style while never losing sight of doing right by the environment. We are meticulous with fit and quality and stand behind every garment. Using organic and sustainable fabrics, recycled paper hangtags, water based only inks, low impact dyes, recycled fabric remnants and countless eco business practices. And we proudly manufacture all of our garments in Los Angeles, CA.
Our story began in 2007 as Go Gently Baby, a childrenswear brand. Today, we are Go Gently Nation, a lifestyle brand for the entire family. We look forward to creating garments that we know you and your family will love...