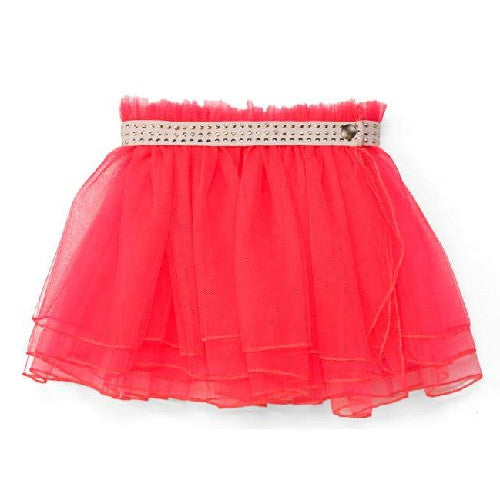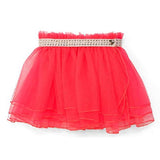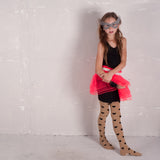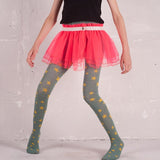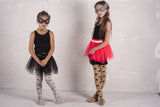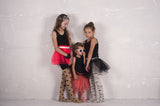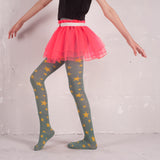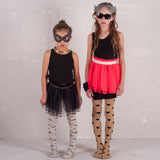 [Funky Legs] Neon pink tutu skirt
A contemporary twist on the ever-popular Tutu Skirt! A funky multi-size tutu with creamy-white adjustable waistband and snap fastenings so the size and fit can be adjusted for maximum wear.
One size fits all, and this tutu skirt is suitable from approximately 1 to 8 years. The hemline will drop well below the knee on a toddler. Then the older and taller the young lady gets, the shorter the skirt will appear.
Composition: 100% polyester netting Tulle
one size
Adjustable waist
About Funky Legs
/p>
Who are we?
Two sisters, Ada and Ayelet...
What are we doing?
This one's easy. We are designing, arguing, redesigning, producing, quality checking and lovingly shipping super cool leg wear for babies and kids.
Why are we doing this?
This is a bit longer... Kids are our absolutely favorite people in the world, and we want to create something for them that will be beautiful, funny, sensitive, colorful, comfortable and super funky. Just like them...
What's next?
Well, what we really want to do next is to combine our two great loves- Funky Legs and the environment. So keep your heads out for an all organic, completely fair trade beautiful collection, that Ada has been going on and on about since Funky Legs was launched.
And what about you?
Yeah yeah, wee know this page is supposed to be about us. But we also have to say a little something about you, or rather give a big thank you and a loud shout out to all the hundreds of beautiful stores that has been a second home for Funky Legs collections and to the countless of parents and kids (especially the kids!) who loved and laughed and danced with their Funky legs....