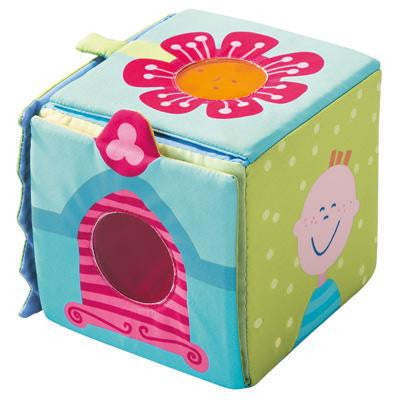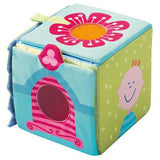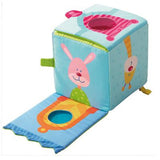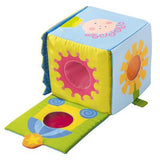 Colorful World Discovery Cube from Haba
This adorable and soft play cube awakens all of the senses and enticescuriosity! Each cube keeps your little ones occupied thanks to theiroptical and acoustic elements and the different features to pull on,turn or touch. Includes a rattling carrot, sun to manipulate, rustlingfoil, mirror blossom and rotating butterfly.

Size:

11x11x11cm/4x4x4"

Materials:

Cotton/polyester and foam
About Haba
/span>HABA USA creates toys and games that become cherished objects for children all over the world.