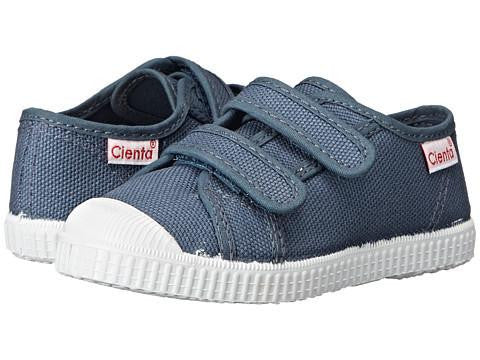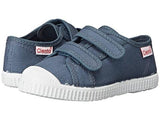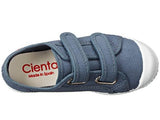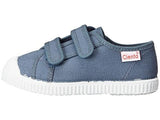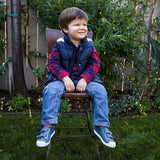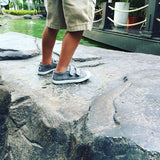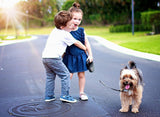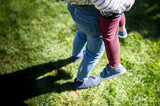 Cienta Boy's Grey Sneaker
Sturdy canvas sneaker features hook-and-loop straps for a snug, comfortable fit.
This shoe is machine washable. Just remove the insole and let air dry.
All Cienta shoes are "Made in Green" certified and made in a factory in the small town of Arnedo, Spain.
About Cienta
Cienta is an internationally recognized brand of cool and stylish children's footwear made in Spain.

For over 30 years, Cienta has been specializing in creating high-quality vulcanized footwear for children. Founded in 1982, the family-owned company Calzados Cienta started the kids' canvas and slipper brand with generations worth of expertise in shoe-making.

The factory is located near the wine region of La Rioja in Spain, a region that is deeply rooted in the process of vulcanizing natural rubber, and has been the only manufacturing source of Cienta shoes.

Dedicated to promoting the natural and correct development of children's feet, the entire production and design process of Cienta is centered on quality and comfort, making use of only natural materials and the most advanced technology.