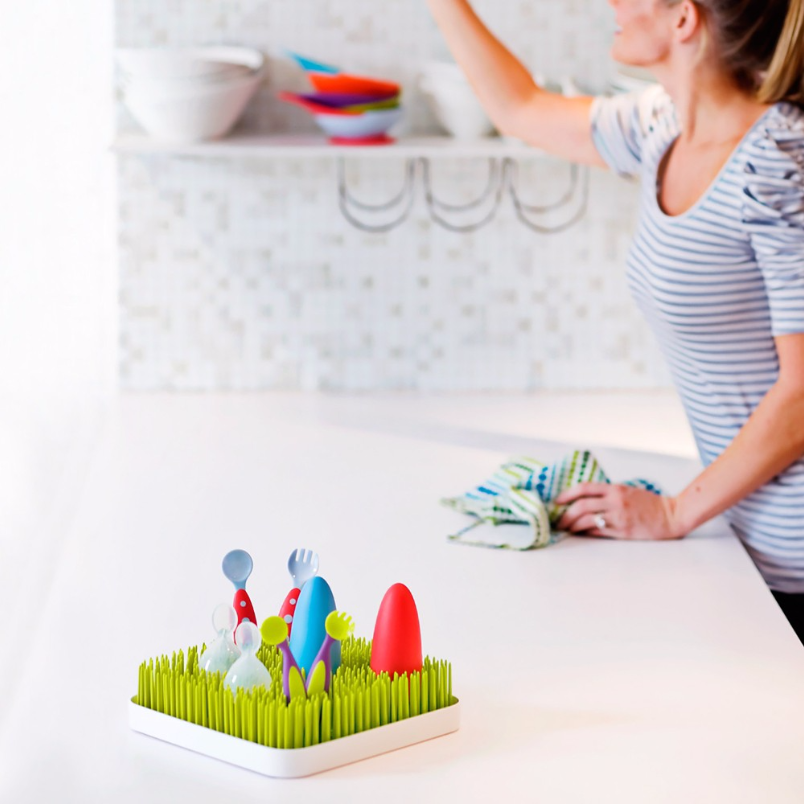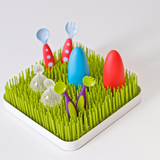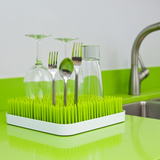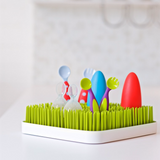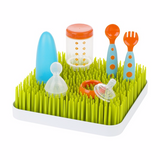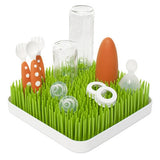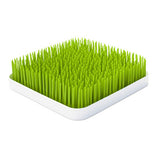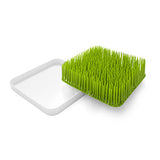 [Boon] Grass Countertop Drying Rack
A fresh take on drying racks. From bottles to pacifiers, Grass holds all your baby accessories as they air dry on the flexible blades that resemble real grass. Water drains into the lower tray, where it's completely contained. And it's got a sweet, natural presence, like a meadow full of baby deer. Only smaller. And without the deer.
WHO IS BOON?
It's funny how such a simple thing can lead to so much. It all began with a messy toddler bathtub. Designer Rebecca Finell's wheels started turning and the Frog Pod was born.
But the problem solving didn't stop there. She had lots of ideas for other parenting innovations so she sought out a partner, Ryan Fernandez—who could create a successful business—and together they founded Boon Inc. Today Boon offers a wide range of products that help parents all over the world.
We're committed to creating nothing but the most innovative gear—and keeping it affordable. Our design studio is always in motion, tackling one parenting challenge after another. And don't forget our commitment to quality and safety