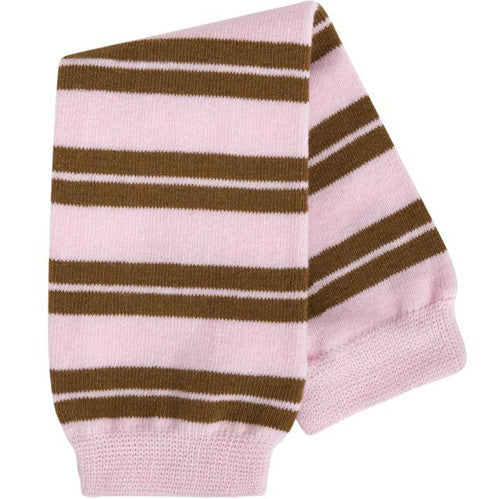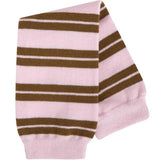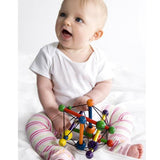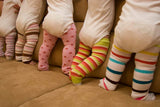 BabyLegs - Brown and Pink
Doubling-up on cuteness, trendy twin stripes of brown jazz up these baby pinkBabyLegs, pairing refined mod style with pastel comfort.

BabyLegs protect you little ones sweet little legs from wind burn and chill.
Feet remain free to allow for successful crawling, walking and dancing.
BabyLegs keep legs warm year round
Make a fun fashion statement with styles for every occasion with BabyLegs!

They fit most kids from newborns to size 10.

BabyLegs are made with a very soft blend of 80% cotton, 15% polyester, 5% spandex.
Huggalugs are 80% cotton, 15% nylon, 5% spandex.