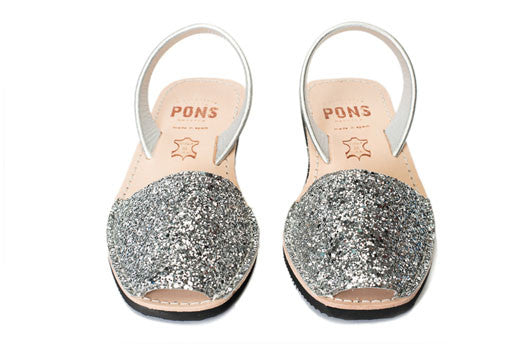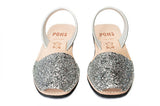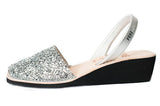 Avarcas Pons Wedge Glitter Silver
Add an extra sparkle to your look beyond the holiday tinsel, although these sandals fill that need perfectly too! Our Wedge Pons Avarcas in Silver Glitter can help brighten up the room and your outfit. Inspired by the traditional Menorquinas found on the Mediterranean Spanish island of Menorca, Pons sandals are handmade from quality leather and have a durable yet comfortable rubber sole with a heel height of almost 2 inches (5 cm).
About Pons Avarca
AvarcasUSA exclusively features original Pons Avarcas, a family owned business located in Ciutadella and specialized in artisan Menorcan avarcas since 1945. The current manufacturers are the third generation of the Pons family that have proudly continued the family tradition. Pons avarcas are well known for being handcrafted in workshops where every last detail is given the utmost attention: from the raw materials, sourced 100% from Spain, used to their design and finishing, to achieve a product of the highest quality.