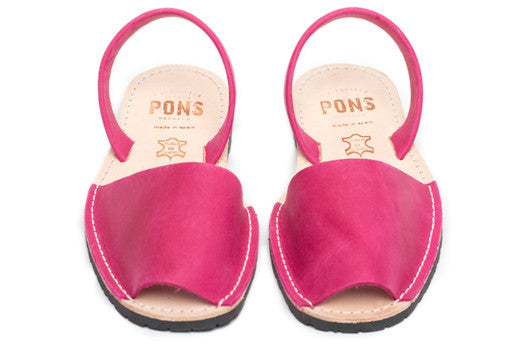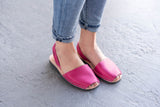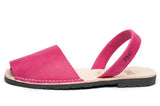 Avarcas Pons Classic Style Women Fuchsia
Crafted by local artisans on the Spanish island of Menorca, our women's Classic Pons Avarcas in Fuchsia are a fun, feminine bright pink. Pons sandals are produced with high quality all natural leather and have a lightweight rubber sole. Let these pretty pink sandals speak for themselves by pairing them with a neutral or let them bring out other pink shades in patterns.
About Pons Avarcas
AvarcasUSA exclusively features original Pons Avarcas, a family owned business located in Ciutadella and specialized in artisan Menorcan avarcas since 1945. The current manufacturers are the third generation of the Pons family that have proudly continued the family tradition. Pons avarcas are well known for being handcrafted in workshops where every last detail is given the utmost attention: from the raw materials, sourced 100% from Spain, used to their design and finishing, to achieve a product of the highest quality.