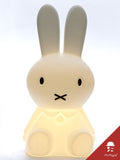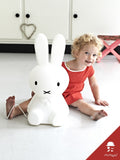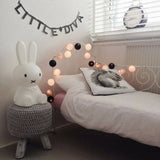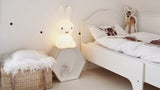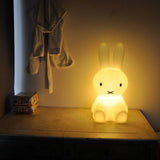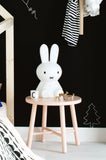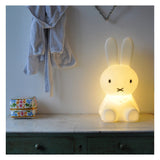 Mr maria miffy lamp small
Dutch artist Dick Bruna would tell his one year old son stories about a little bunny he had once seen while on holiday in a village off the coast of the North Sea. Hence, miffy (or nijntie in Dutch) was born. To know miffy is to love miffy. Even if you re not familiar with this cute and quirky character from Holland s best-selling children s book series, you can still invite her into your home to light up your life.
About Mr Maria
Mr Maria is a Dutch design studio based in Amsterdam. The studio was founded by Jannes Hak and Lennart Bosker. From the name and the logo you can conclude that we are a brand with a playful artistic character. We do not have a clear-cut philosophy but rather an open-minded view that translates into concept and form. Mr Maria aims to create eye-catching products for children of all ages. Shaping clouds into pure, clean and warm creations is our main goal as designers. We don t make products, we create stars!