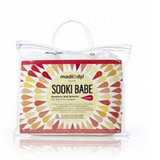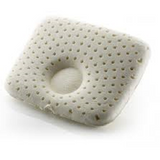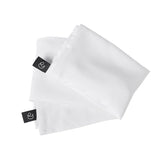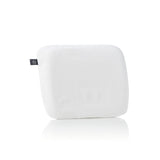 [madii&dylan] SOOKI BABE
Newborn Nod Booster | 3 months +
Measures: 30 x 24 x 5 cms
For day time head support


Designed especially for little tots, our unique cradle design prevents roll-overs and removes the pressure off the back of the child s skull reducing flat-heads.
The contours naturally conform to your child's head correctly aligning the spine and neck. The neck booster provides vital neck support, lifting pressure off the back of the neck and allow the child to easily move their head from side to side.
Self-ventilating cores provide maximum air flow, preventing moisture and heat build-up behind your child's head.
Made from organic latex, our pillows are hypoallergenic and naturally resistant to dust mites, mildew and bacteria. Hand washable, ours are the only pillows that retain their shape after every wash*
The Sooki Babe comes with waterproof travel/ storage bag, a cotton pillow protector, bamboo cotton case and tencel pillow covers.
About Madii & Dylan
Madii & Dylan was designed to meet the sensitive needs of today's conscious parents and their savvy tots.