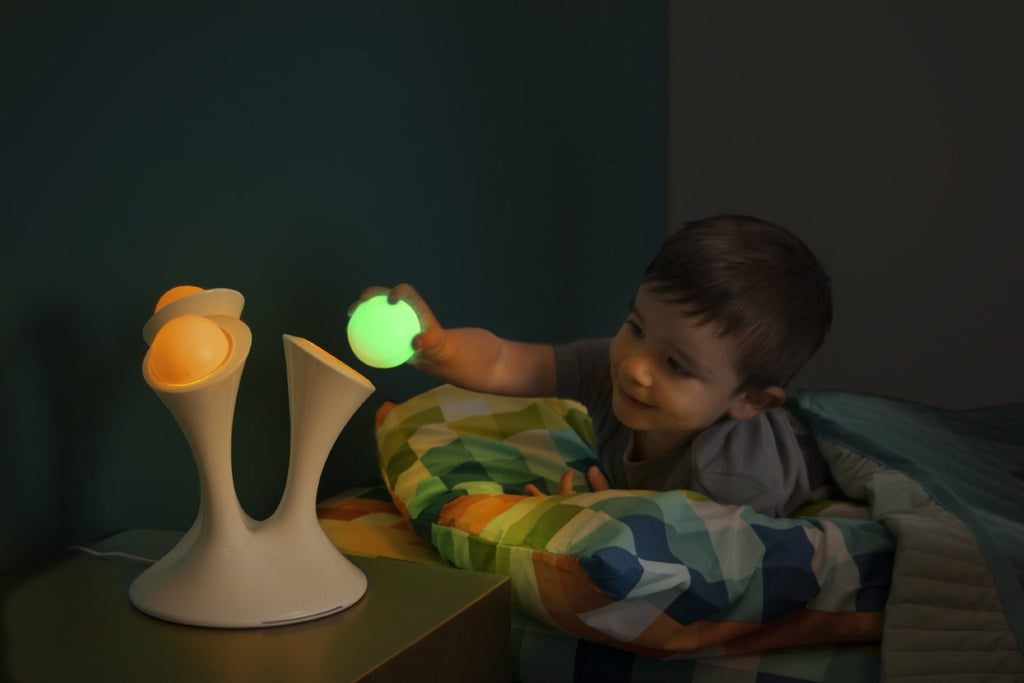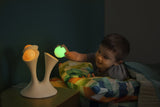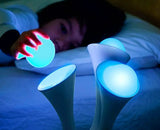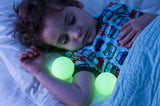 Boon Glo. Color-changing Nightlight with Portable Glowing Balls
WE'VE SEEN THE LIGHT. AND IT'S AWESOME.
Kids will beg you to turn off the lights because that's when GLO really shines. This multi-colored, interactive nightlight has removable, illuminated Glo balls that turn a night time game of catch into something extraordinary. And there's nothing electronic in them, so they don't get warm and they won't break. You can even tuck them into bed with your child. The glow fades to dark after 30 minutes, helping them fall asleep. Bonus: 95% effective at keeping monsters away all night long.
Removable glo balls act as portable nightlights
Select your favorite color with sliding lever or keep them circulating
Phosphorescent balls glow up to 30 minutes after removed from base
Glo balls and LED pedestals are cool to the touch
Low-energy LED base
9 volt power adapter included
BPA-free, Phthalate-free and PVC-free balls
Recommended age: All ages
Dimensions: 8.2" x 8.5" x 9.8"
About Boon
It's funny how such a simple thing can lead to so much. It all began with a messy toddler bathtub. Designer Rebecca Finell's wheels started turning and the Frog Pod was born.
But the problem solving didn't stop there. She had lots of ideas for other parenting innovations so she sought out a partner, Ryan Fernandez—who could create a successful business—and together they founded Boon Inc. Today Boon offers a wide range of products that help parents all over the world.
We're committed to creating nothing but the most innovative gear—and keeping it affordable. Our design studio is always in motion, tackling one parenting challenge after another. And don't forget our commitment to quality and safety. Call us if you have any questions. We want you to be thrilled with our products! Plus, we like hearing from you.