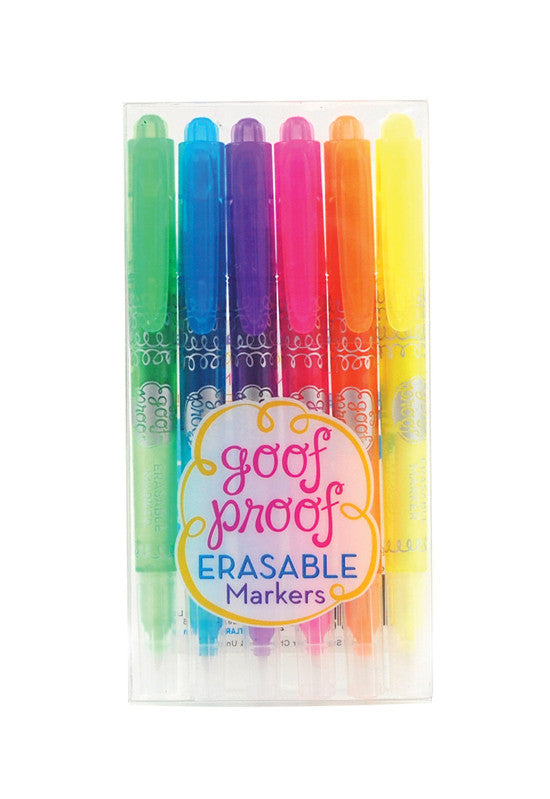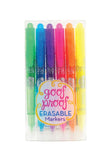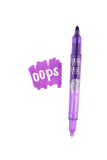 Ooly Goofy Proof Erasable Markers
MARKERS THAT ERASE
The wonders of a two-sided marker; one side to draw with and the other side to erase with. Goof Proof Erasable Markers will make sure you never goof up your artwork. But an eraser needn t be for only correcting mistakes. You can make all sort of cool designs combining your marker with the eraser. Comes in six neon colors.
Erasable Markers
Neon Colors
Set of 6
About Ooly
At OOLY, we love creating products that help people of all ages smile, explore their imaginations and express themselves. For more than ten years, we ve been dreaming up all kinds of fun and functional products that inspire creativity. We re constantly thinking up new ideas. If you have one, let us know! We d love to hear from you.
Yours truly,
Ooly
P.S. You may also know us by our original name,
International Arrivals
We've change our name to OOLY to reflect our passion for fun and creativity.