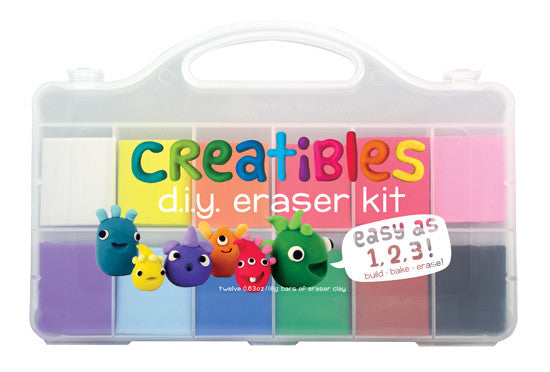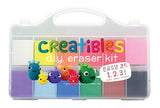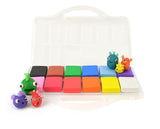 Ooly Creatibles DIY Erasers
MAKE YOUR OWN ERASER
The easy make and bake eraser kit where you can shape your very own eraser. The Creatibles DIY Eraser Kit is easy as 1,2,3. You build it, bake it and erase with it. Make all sorts of amazing eraser creations with this Do It Yourself kit. Creatibles comes with 12 pliable clay colors that can be mixed for an endless amount of hues. Create any kind of cool shapes, characters or whatever you want your eraser to be. Follow the baking instructions and you'll have an amazing eraser all your own. And it comes in a nifty reusable case. It's fun to make and fun to erase.
Do It Yourself Eraser Making Kit
Comes with 12 Clay Colors
Mix Clay Color for Even More Colors
Erases Smoothly
About Ooly
At OOLY, we love creating products that help people of all ages smile, explore their imaginations and express themselves.
For more than ten years, we ve been dreaming up all kinds of fun and functional products that inspire creativity. We re constantly thinking up new ideas. If you have one, let us know! We d love to hear from you.
Yours truly,
P.S. You may also know us by our original name,