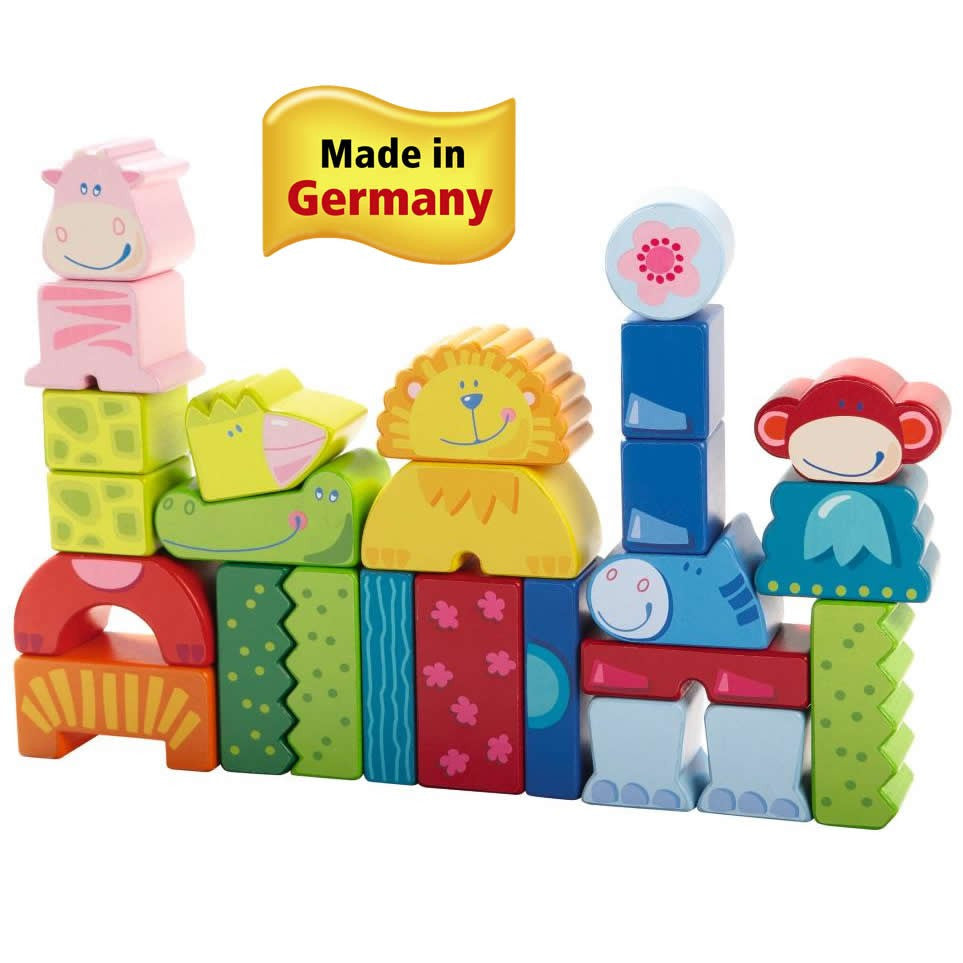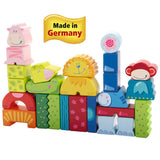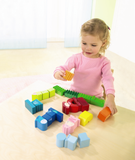 Eeeny, Meeny, Miny, Zoo Wooden Blocks from Haba
Time for a trip to the Zoo! This colorful and adorable block set allowsyour child's imagination to soar to great heights. Twenty five woodenpieces can be assembled to create an assortment of wild critters -including a lion, monkey, parrot, horse, cow and alligator. Mix andmatch the pieces for incredibly zany and fun animal concoctions. Letyour little one play Zookeeper today!
Lovingly designed and finely crafted in Germany. Made of hard wood with completely non-toxic, child friendly finishes.
Avg. L 1.25 in. x W 1.25 in. x D 1.25 in.

Made in Germany.