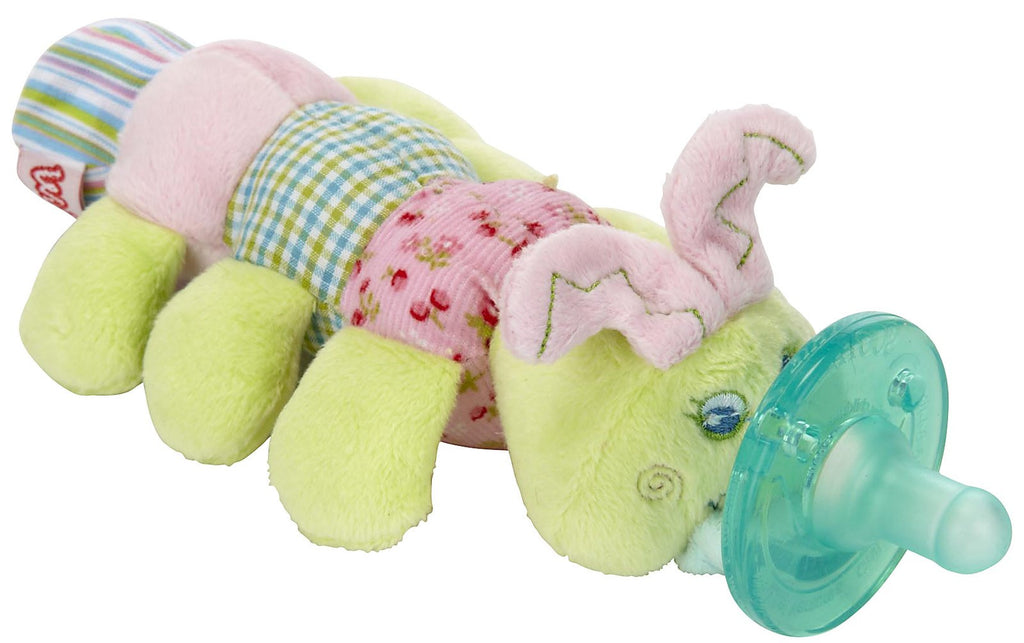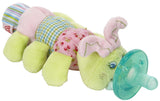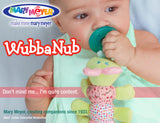 WubbaNub Pacifier Cutsie Caterpillar
Pastels, flowers, polka dots and stripes adorn this Cutsie Caterpillar WubbaNub Pacifier. Comes in a clear, clean package that describes features and benefits. BPA and latex free. Surface wash.
About WubbaNub
Years ago, my family embarked on our first vacation. With my newborn son, Bret, in tow, we looked forward to a relaxing week away from home. Baby Bret, however, was unable to relax without the comfort of his beloved pacifier. His pacifier was difficult for his tiny hands to grasp, and he dropped it often. Faced with a tearful child, I desperately needed a way to ensure that he was able to keep his pacifier nearby without my help. His favorite soft plush toy caught my eye, and I grabbed the hotel sewing kit. In a moment of inspiration, I sewed his pacifier onto his plush, and the first WubbaNub was born.
With the encouragement of my family, I turned my idea into a business. Throughout the years, support from parents and hospital NICUs has helped us grow tremendously. WubbaNubs can now be found in thousands of boutiques, specialty shops, and major retailers across the globe.
Our core philosophy at WubbaNub is simple: to create products that we would feel safe giving to our own children. A WubbaNub is often one of a baby s first friends in life, and we are humbled to become a part of your family.