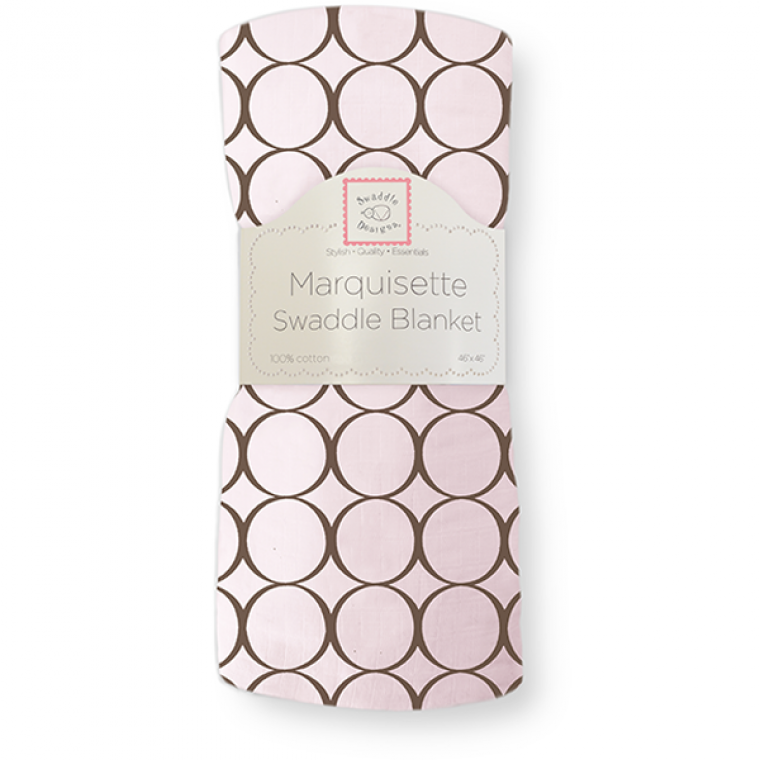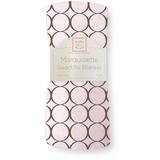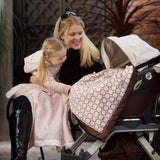 [Swaddle Designs] Marquisette Swaddle Blanket- Brown Mod Circles On Pastel Pink
Breathable, lightweight and whisper soft cotton marquisette blanket. The generous size and square shape makes it easy to swaddle. Multiple uses include sunshield on the stroller, playmat for tummy time and privacy throw for breastfeeding.
Marquisette is crafted from cotton that is superior in length, strength, and smoothness to create a very soft and premium quality blanket that will get softer after every wash.
46 x 46 inches (116 x 116 cm)

100% lightweight cotton marquisette

Perfect for warmer days & nights

123 Swaddle label sewn to edge of blankets

Multi-use and versatile

Designed in Seattle

Imported
About Swaddle Designs
鋉廏reat Value & Trusted Brand
Today, SwaddleDesigns is a trusted brand that new and experienced parents love for the quality, style, affordability, longevity, and educational value. Our customers appreciate that our multi-use blanket can be used for more than just swaddling. SwaddleDesigns is recommended by doctors, nurses, doulas, parent educators, and has a loyal, enthusiastic following of moms and celebrities such as Gwyneth Paltrow, Marcia Cross, and Angelina Jolie. Moms enjoy SwaddleDesigns line which offers a wonderful assortment of mixing and matching collections and coordinates with any nursery or parent s personal style. With over 1 million products sold, we delight in the thousands of testimonials from Swaddle Fans sharing why they love SwaddleDesigns.