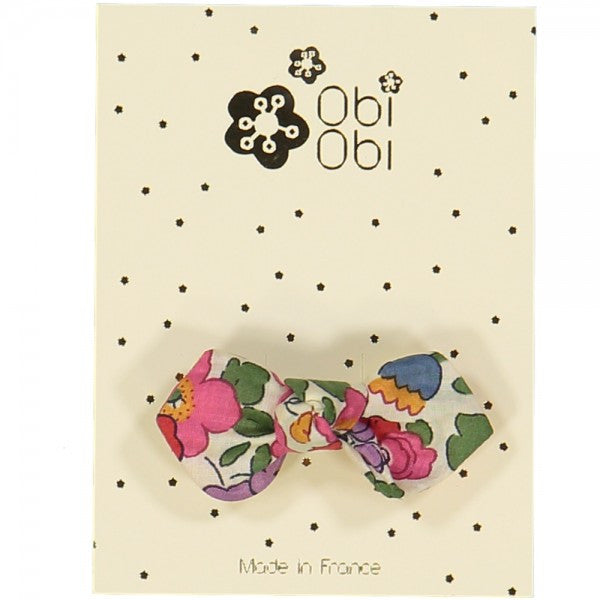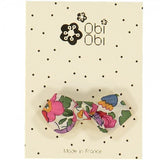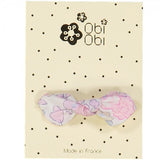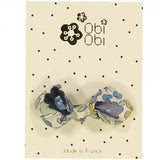 Liberty Bow Hairclip by Obi Obi
They just came out ! The new collection includes the liberty Candy Pink maxi-bonbon hair clip ! As a bigger model than the mini-bonbon, the maxi-bonbon hair clip is covered with liberty fabric. It will be the hair accessory unmissable for a festive outfit !
Made in France, by OBI-OBI.
About Obi-Obi
Behind OBI-OBI, is a French designer who gets her inspiration from the childhood magical world hers and her three children and from her years spent in Japan and Australia.
Where does the name OBI-OBI come from? The name OBI-OBI comes from Japan where the aestheticism search is a daily quest. Obi is the Japanese name for the kimonos belt. The name was chosen as a reference to the creator s first hairclip lightly asymmetrical knots similar to kimonos knots. OBI-OBI is also the name of an Australian city on the east coast.