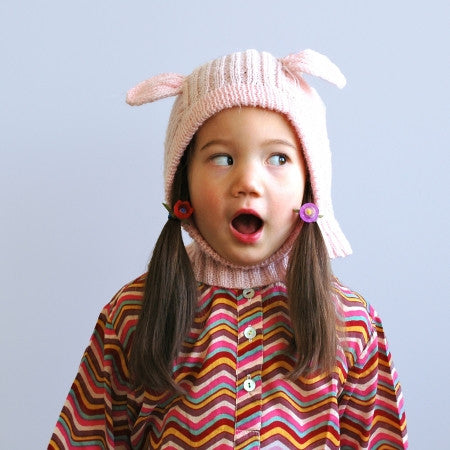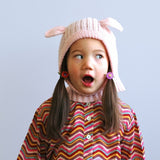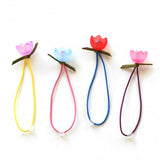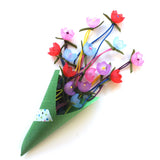 hello shiso tulip ponytail holder
Wrap your hair up with these fun harbingers of Spring. Use one color for a tiny touch, or go all out by mixing and matching different colors.

Need some help figuring out how to use one? Look here.

Acrylic, suede, and elastic cord.

Choose light blue (with pink cord), red (with blue cord), pink (with purple cord), or lavender (with yellow cord). Price is for one ponytail holder.

These ponytail holders contain small parts and are not intended for children under age 3.
About Hello Shiso
Hello shiso is a small design studio and workshop based in Berkeley, California, making accessories for boys and girls and sometimes their parents. We love creating well-made, modern designs with fun details and we suspect that grown-ups secretly buy our goods for themselves! (Don't be embarrassed - that's what we intended!)