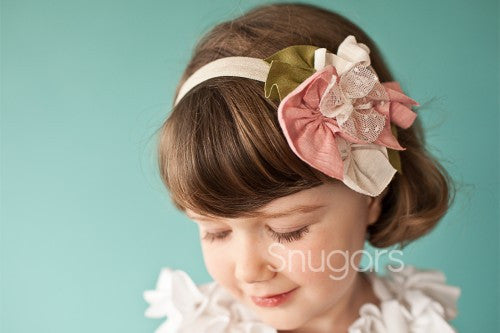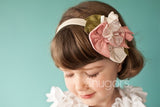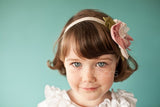 Snugars Vintage Lace Headband
Oh so chic and vintage! An adorable cluster of sweet, blush pink, ivory, and white lace flowers are all carefully hand stitched to a stretchy headband. A sweet finishing touch for any outfit!
Snugars Size Chart
Small (0-6 mos.)...... Head circumference= 13 inches-17 inches
Medium(6-12 mos.)...... Head circumference= 16 inches-18 inches
Large(12mos.-3years)...... Head circumference 18inches-20 inches
XLarge(3-10 years)..... Head circumference 19inches-20.5 inches
About Snugars/p>
(All Snugars products are HANDCRAFTED in the USA! You will never find an authentic Snugar made anywhere else.)
Back in 2008 when the VERY first Snugar hat was stitched up in our home, we realized they were something pretty special: soft, stretchy, and ADORABLE.
Fast forward a year or so, and demand was quickly growing for these uniquely-sweet accessories. During this time we realized that what made a Snugar so unique was not merely the swirly blossoms and irresistible detail - but being handcrafted gave Snugar accessories an irreplaceable amount of character!
We quickly determined that Snugars MUST remain handmade. No questions about it! And so they have. From bright Birthday Sprinkles to quirky Elephant Hats, every Snugar is lovingly handcrafted by lots of happy hands here in the USA!